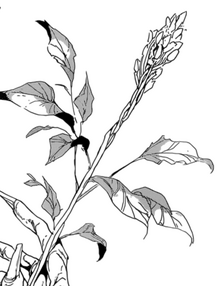 They pierce the Demon Flower (or weed) called Vidar at the chest of the prey and present it to the Gods. It will bloom once accepted as it stops the bleeding for the meat to last longer. Sung-Joo said they will not feel any pain. chapter 49 page 14-18
Ad blocker interference detected!
Wikia is a free-to-use site that makes money from advertising. We have a modified experience for viewers using ad blockers

Wikia is not accessible if you've made further modifications. Remove the custom ad blocker rule(s) and the page will load as expected.